AIS 140 GPS Tracker in Mumbai -
GomyGPS
Welcome to GomyGPS, your top-rated provider of AIS 140 GPS trackers in Mumbai. Our commitment lies in delivering the best in class, reliable, and RTO-approved GPS solutions for both old and new cars. With us, you can ensure unparalleled safety and real-time tracking for your vehicles, right at your fingertips.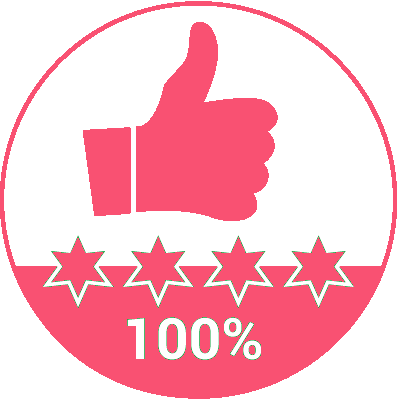 Our Commitment to Quality
At GomyGPS, we are committed to offering top-notch, reliable GPS tracking solutions. Our range of AIS 140 GPS trackers is RTO-approved, providing you with the assurance of quality and adherence to standard guidelines. Our GPS trackers are ARAI/ ICAT certified, affirming that they have been thoroughly tested and meet all standard criteria for safety and performance.
We believe that convenience starts at the point of installation. With GomyGPS, every AIS 140 GPS tracker comes with an installation certificate. Our team of experienced technicians ensures that your tracker is installed correctly, offering comprehensive guidance throughout the process. We make sure that your device is working efficiently before we leave, allowing you to enjoy the full benefits of real-time tracking right away.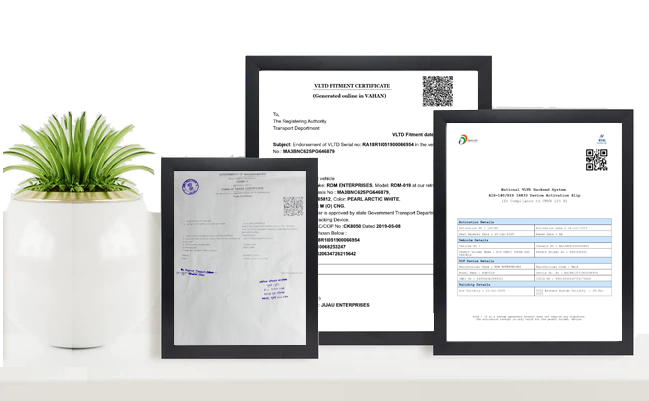 The Assurance of Certification
Each GomyGPS tracker comes with an extensive list of certifications that validate its credibility and reliability. We provide a Vahan Certificate, an important document that confirms your vehicle details are registered in the National Vehicle Registry of India.
Alongside this, we provide a BSNL Certificate, signifying that your device is supported by BSNL, India's leading telecommunications service. We also offer a Vehicle Location Tracking Device (VLTD) Certificate, proving that your tracker meets the mandatory specifications set by the government.
To enhance your safety and ensure peace of mind, all of our AIS 140 GPS trackers come with a panic button. In any emergency or unexpected event, a simple push of the button can alert your chosen contacts, triggering a swift response when it's needed most. This feature is especially crucial in providing extra protection for women, children, and the elderly.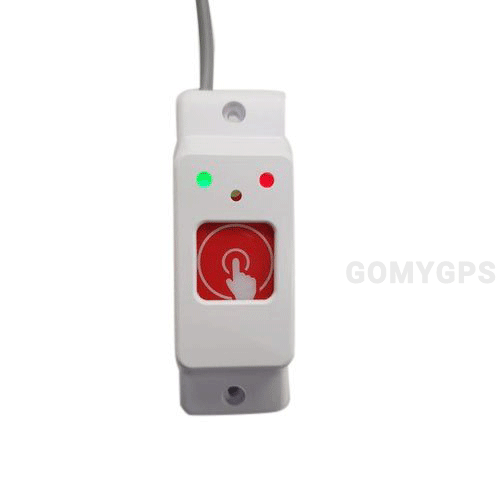 Comprehensive Software and Mobile Apps
At GomyGPS, we believe that effective tracking is about more than just knowing the location of your vehicle. It's about having comprehensive control at your fingertips. Therefore, our AIS 140 GPS trackers come with free software and mobile apps that let you monitor not just your vehicle's location, but also its speed, route, and more, anytime and anywhere. Our software and apps are user-friendly and designed for simplicity, ensuring a smooth user experience.
Maintaining a GPS system can sometimes be challenging, but not when you choose GomyGPS. We provide On Spot Annual Maintenance Contracts (AMC) with every purchase. Our team of expert technicians is always ready to help you with any technical issues, updates, or routine checks, ensuring that your GPS tracker operates smoothly year after year.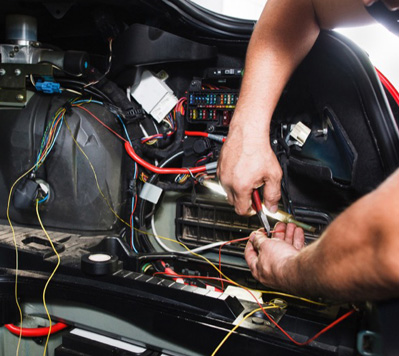 At GomyGPS, we prioritize your safety and convenience. We offer a range of comprehensive services that go beyond just providing a product. From the moment of installation to ongoing maintenance, we stand by you, ensuring that your GPS tracking needs are taken care of. Our trackers are reliable, certified, and equipped with a range of features to suit your unique needs.
Big thanks to GomyGPS for protecting my vehicles. Now we got complete control on the cars from my PC and Mobile. The AC monitor feature is the most effective for us.
Misuse of fuel was the most critical issue for our company, after installing the fuel tracking devices we can save the fuel up to20-25%. Happy to take the services
I like to give a five-star rating to GomyGPS for after-sales service only. It's very hard to manage the new drivers. This device and software make the work easy.
Managing school buses is very difficult for our team. GomyGPS provides real-time tracking solutions to parents also. Quality peoples and proper solution.
Most frequent questions and answers about AIS 140 GPS in Mumbai
The AIS 140 GPS Tracker is a specialized vehicle tracking device that complies with the Automotive Industry Standard 140 (AIS 140) set by the Indian government. It ensures the safety and security of both old and new cars by offering real-time location tracking, emergency services, and other essential features.
Opting for an RTO (Regional Transport Office) approved GPS tracker is crucial as it complies with all the necessary regulations and quality standards mandated by the government. This certification guarantees the authenticity and reliability of the GPS device, providing you with peace of mind during your travels.
Upon installation of our AIS 140 GPS Tracker, you will receive the following essential certificates:
Installation Certificate: This document serves as proof that the GPS tracker has been correctly installed in your vehicle.
Vahan Certificate: It is a registration certificate issued by the government after your vehicle's GPS installation is verified.
BSNL Certificate: This certificate ensures that the GPS device is connected to the Bharat Sanchar Nigam Limited (BSNL) network for seamless communication.
VLTD Certificate: The Vehicle Location Tracking Device (VLTD) certificate confirms that the GPS tracker adheres to the required standards.
Our AIS 140 GPS Tracker is certified by two prominent organizations, ARAI (Automotive Research Association of India) and ICAT (International Centre for Automotive Technology). This certification signifies that the tracker has undergone rigorous testing and meets the industry's highest quality and safety standards.
The Panic Button is a unique and crucial feature of our AIS 140 GPS Tracker. In emergency situations, such as accidents or distress, pressing the Panic Button will immediately send an alert to emergency services, enabling them to quickly respond to your location and provide assistance.
Yes, we offer several additional benefits with our AIS 140 GPS Tracker, including:
Free Software and Mobile Apps: Access our user-friendly software and mobile apps at no extra cost, making it convenient for you to track your vehicle anytime, anywhere.
On-spot AMC (Annual Maintenance Contract): We provide an On-spot Annual Maintenance Contract for your GPS tracker, ensuring that you get prompt assistance and support whenever needed.
No, the installation process of our AIS 140 GPS Tracker is simple and hassle-free. Our team of experts will guide you through the entire process and ensure that the device is installed securely in your vehicle.
Yes, our GPS tracking system allows you to monitor multiple vehicles using a single account. This feature is particularly beneficial for businesses with a fleet of vehicles.
Absolutely! Our AIS 140 GPS Tracker is designed to be tamper-proof, and any attempt to tamper with the device will trigger an alert to the system, ensuring the security of your vehicle.
Yes, we offer a trial period for our AIS 140 GPS Tracker so that you can experience its features and functionalities firsthand before making a purchase decision.