GPS TRACKER FOR
ELECTRIC VEHICLES
Presenting The Advanced GPS Tracker for Electric Vehicles. Using this GPS tracker in electric vehicles you can monitor Live Battery percentage, Distance to Empty, Charging Mode, Gear Position, and 20+ live Parameters.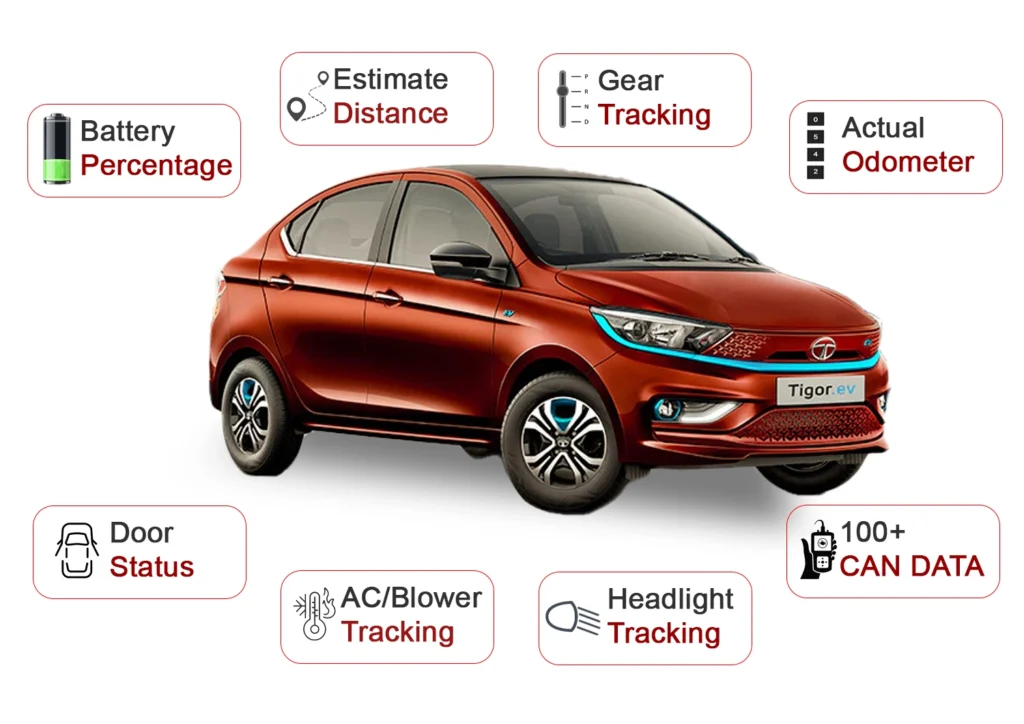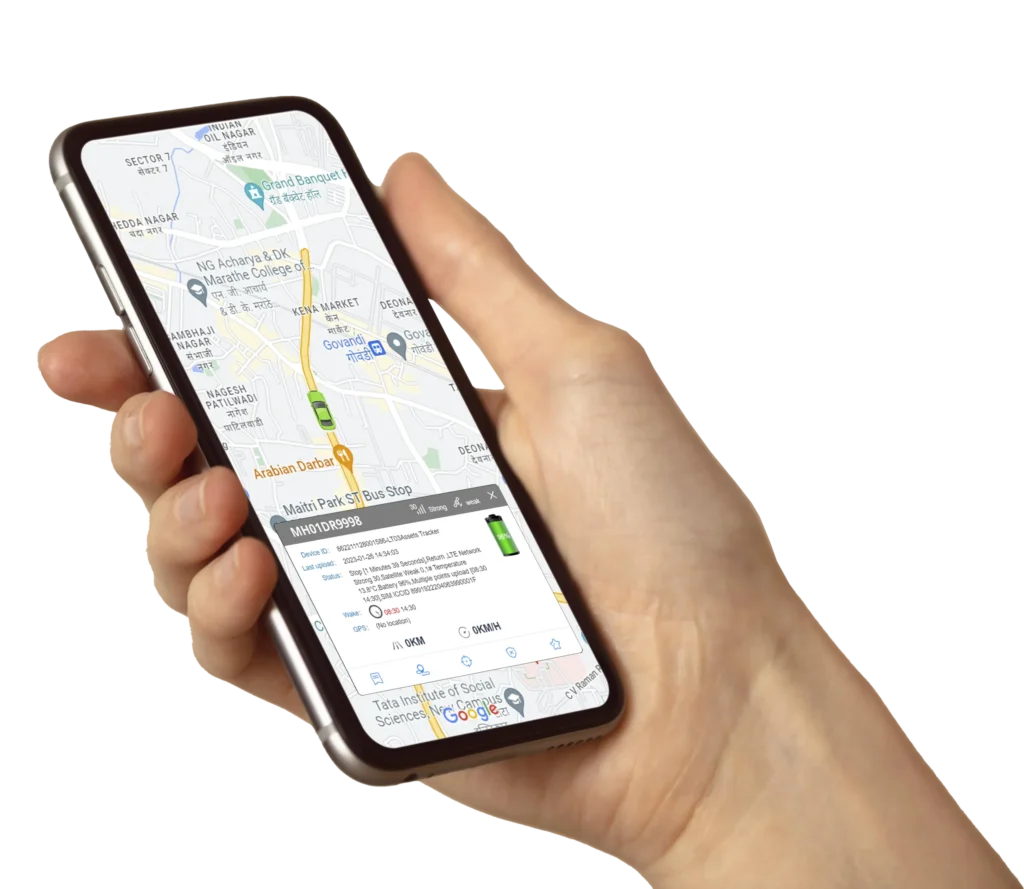 GPS Tracker For Live Battery Percentage Checking
Stay ahead of your electric vehicle's energy needs with our GPS Tracker that provides live battery percentage checking. Gain insight into your battery's health, status, and performance, and make well-informed decisions about when and where to charge.
GPS Tracker For Gear Position Checking
Elevate your driving experience with our innovative GPS Tracker for gear position checking. This feature allows you to monitor your vehicle's gear performance in real-time, helping you drive more efficiently and maintain optimal control.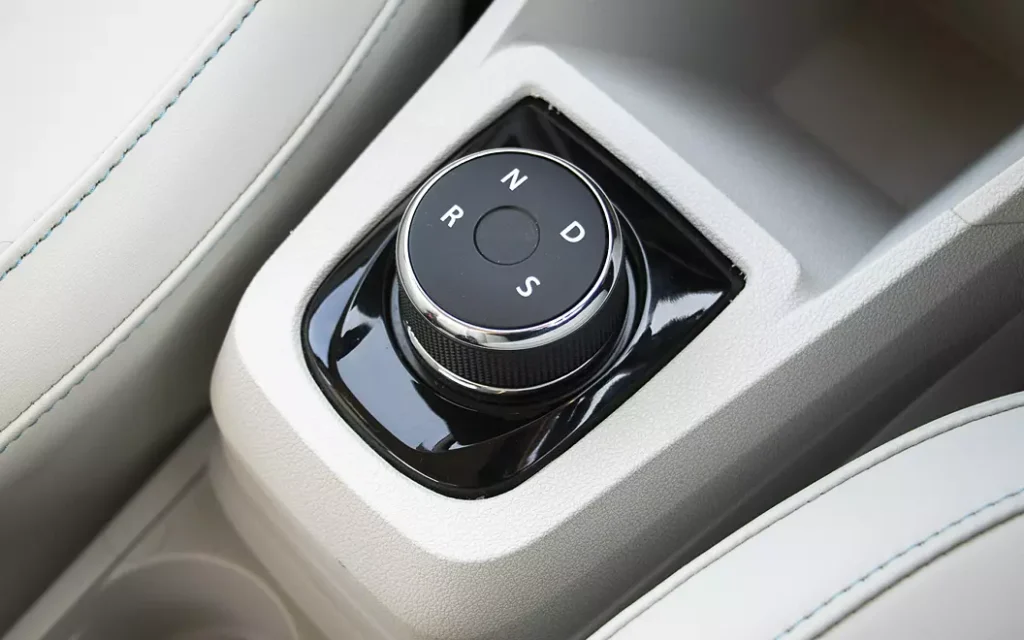 Gps Tracker For Tata Electric Cars
We proudly offer our specialized GPS tracking system designed explicitly for Tata Electric Cars. Experience seamless integration and features such as live battery percentage checking, gear position monitoring, and slow & fast charge status insights. Take full advantage of your Tata Electric vehicle with our advanced GPS Tracker.
GPS Tracker For Slow & Fast Charge Status
Understanding the charging status of your electric vehicle is vital, and our GPS Tracker for slow & fast charge status provides just that. Monitor how your vehicle is charging and select the optimal charging method for your needs. Stay informed and in control, whether you are fast-charging on the go or slow charging overnight.
Discover the future of electric vehicle management with our specialized GPS Trackers, offering the most comprehensive tools for real-time monitoring and control. From live battery percentage to gear position checking, we have you covered. Explore our tailor-made solutions for Tata Electric Cars and understand your vehicle's slow & fast charge status like never before.

Our GPS Trackers provide a wide range of features tailored to electric vehicles, including gear position checking, live battery percentage, and charge status monitoring.

Tata Electric Cars Compatibility
Our products are specifically designed to integrate effortlessly with Tata Electric Cars, offering specialized monitoring and controls.

Enjoy a seamless experience with our easy-to-use interface that puts vital information at your fingertips.

Invest in a product built on precision, accuracy, and trust, ensuring that you always have the insights you need.
Big thanks to GomyGPS for protecting my vehicles. Now we got complete control on the cars from my PC and Mobile. The AC monitor feature is the most effective for us.
Misuse of fuel was the most critical issue for our company, after installing the fuel tracking devices we can save the fuel up to20-25%. Happy to take the services
I like to give a five-star rating to GomyGPS for after-sales service only. It's very hard to manage the new drivers. This device and software make the work easy.
Managing school buses is very difficult for our team. GomyGPS provides real-time tracking solutions to parents also. Quality peoples and proper solution.
Most frequent questions and answers about GomyGPS
This feature enables real-time monitoring of your electric vehicle's battery status. You can view the exact percentage of the battery remaining, enabling you to plan your trips accordingly and find charging stations when necessary.
The GPS Tracker for gear position checking provides real-time updates on your vehicle's gear status. This helps you understand how efficiently you are driving and gives you insights into optimizing your vehicle's performance.
Yes, we offer a specialized GPS tracking system specifically designed for Tata Electric Cars. It's tailored to integrate seamlessly with Tata's electric vehicle lineup, providing live battery percentage checking, gear position monitoring, and more.
Absolutely! Our GPS Tracker for Slow & Fast Charge Status allows you to monitor how your vehicle is charging. You can see if it's charging at a slow or fast rate and make decisions based on your needs and preferences.
Our GPS Trackers are designed for easy installation. Detailed installation guides are provided with the product, and our support team is always available to assist you if you encounter any difficulties.
While we offer specialized solutions for Tata Electric Cars, our GPS Trackers are designed to be adaptable and can be used with various electric vehicle models. Feel free to contact our support team to confirm compatibility with your specific car.
Our products are developed to comply with industry standards, and installing them should not affect your vehicle's warranty. However, it's always best to check with your vehicle manufacturer or local dealer to be sure.
We provide continuous updates to ensure your GPS Tracker functions at its best. Our dedicated customer support team is always on hand to assist you with any questions, concerns, or technical issues you may encounter.
Yes, our GPS Tracker solutions are suitable for both individual users and fleet management. They can provide valuable insights and control over multiple electric vehicles, optimizing routes, and monitoring key performance metrics.
If you have further questions or need assistance, don't hesitate to contact us.